I was asked by a neighbor and my mail lady why I get so many packages. So I thought I'd clarify this with everyone. I like being an influencer and a blogger. It's one of my favorite things to do. An influencer is a term they give to people who influence the public about a certain product. When you influence a group of people or blog, it's a bit different than just getting something free there is work involved. I'll try to break down all the places to go as easily as I can.
Some of sites on the list were on Tiffany & Stephanie's Review Blog list so I can't take much credit for finding the links, or really much of the organizational part of my blog, even though I organized it tons differently than she has.
If you want to start blogging or whatever I suggest getting a new e-mail address if you want to sign up for sites like these. It gets crowded and very overwhelming to have all of the sites in your main e-mail inbox.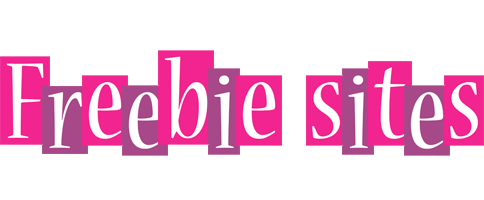 These sites are stuff that's always free, there are no strings attached, they're easy to understand. You just click and order the product. The products usually take 6-8 weeks to arrive so don't be surprised if you don't get your product right away.
Once you get freebies it can jumpstart your blog if you wanted to talk about one of the freebies you got. It's a great way to practice.
You're able to get free Ebooks if you want, and even some free paper books. If you downlaod books to your Kindle (you can actually get Kindle books on your computer) via Jungle search, set the price to 0.00 to 0.00.
Influencer sites are sites like I mentioned before they are sites mainly for bloggers and people who have huge followings on social media sites. I have a few tricks on getting people to follow your site or even look at your site to boost rating's which will be down below.
There's a reason why this is the beginning influencer list and the influenster list. A brand ambassador doesn't always have requirements, but they can be hard to get into. What's a brand ambassador you may ask? These (we, I you, whatever your want to use) are the people who promote a brand. These are the brands you love and you want to talk about more.

Product testing sites are sites that rely on somoene to buy an object for a reduced price or possibly free. These products should be shared in your blog and on social media as often as you can. This ued to include Amazon reviews, but now that Amazon's reviews are almost taboo, one is not required to do any reviews on Amazon.
Now that you finally have a list of all the pages you can join, and why I get boxes in the mail, which probably looks very suspicious to people around me. Like I'm actually causing trouble. But what if blogging, writing, or even getting people to view your page seems like the toughest thing you've heard of? I won't lie, it was scary for me at first. I didn't want anyone reading my blogs, reading my opinions on things, but it happens.
Practicing With Influenster
Now that you have your list, I suggest using Influenster for awhile. Influenster is a fantastic starter site in my opinion and I'll explain why. If you have no clue how to write a review or what to include, Influenster helps with that a lot. As soon as you start typing your review they do have questions if you get stuck. Something I did when I was beggining was I copied all those questions down, and had a binder with the questions in it as well as a file on my computer with the questions. They do help when you're writing a review.
As an example, I want to do a review for Pepsi, something I'm drinking right now and a lot of people have experience with Pepsi as a cola. The questions that were asked were:
Nice Packaging?
Good Flavour
How does it compare to the alternatives?
Would you recommend it to others?
You can use Influenster on any of your devices, I like my computer the best though. But the neat thing about having it on your phone is that you can scan bar codes. You're always getting new products and new things. So you can keep updating your Influesnter.
When you do things on Influenster and have followers on your social media, it makes you more likely to be chosen for a Vox Box, a Vox Box is a lot like a subscription box, if you would want to call it that. You get products for a whatever theme it may be. Of course you'll get to review those products and use them on your social accounts as well.
Add caption
Gaining Social Followers & Getting Blog Views
If you have a new blog, and/or a new Twitter account. It happens, we all start at the bottom, and move to the top. Nobody has a million followers at once, that's just not how the internet world is. I stated it in my article about magazines, but the tip applies here, There's tons of sites that you can get page views and hit with. Most of the time there may not be as many solid followers, a few at a time, but it's still the beginning and word of mouth works great.
Sites that have a bit of everything