Rockabilly and Pinupdolls are one of my favorite styles. It can go from being beautiful to being somewhere between this gothic beauty, while at the same time throwing some modesty in. So with some love and some fashion. Here's the place where beauty and being a cherrybomb collide.
1.
Nautical Style Dress $199 (AU)
Looking for a beautiful dress for your favorite sailor suitor (try saying that 20 times fast). This dress has all the nautical beauty someone could dream of.
2. Printed Bow Pleat Dress $49.95
A little bit of rockabilly, a little bit of vintage and a little bit of goth come together with this beautiful dress. Grey may not be a favorite color for most outfits but it is pretty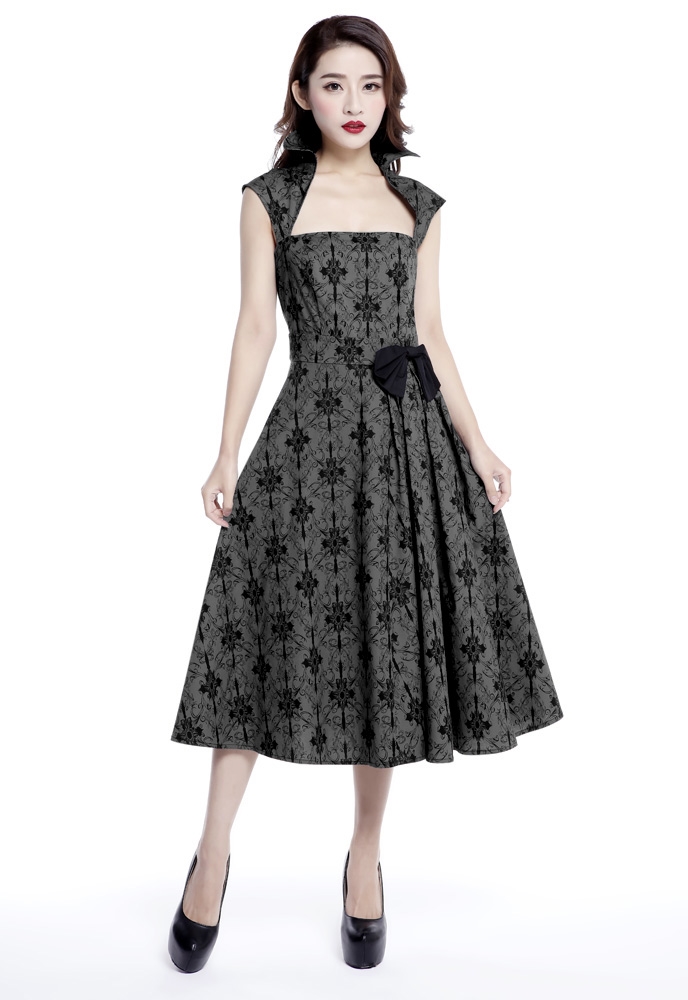 3. 50s 60s Vintage Floral Print Divinity Rockabilly Swing Retro Dresses Pin Up $27.88
A pretty little a-line siluete dress is prefect for any time, and for almost any occasion. The roses bring out such a beautiful feel don't they?
4.
Yomoko Women's Vintage 50s 60s Rockabilly Swing Dress Halter Neck Party Dress $21.99
When I think of 50's I think of the typical polka dotted halter dress, and tons of beauty thrown in this dress is a classic if you want to dress vintage and rockabilly.
5. Dressystar Vintage Polka Dot Retro Cocktail Prom Dresses 50's 60's Rockabilly Bandage $19.49-$25.96.
This dress has so many different options to choose from it's almost (not really) overwhelming to pick out a dress that looks amazing and has rockabilly feel to it.
6. ARANEE Vintage Classy Floral Sleeveless Party Picnic Party Cocktail Dress $18.99 - $21.99
What party or picnic wouldn't be complete if there's not a beauitful dress to show off? When you're going all vintage like the party will be a success and it's no wonder why you're getting so many adoring looks.
7. GRACE KARIN Women's Halter Neck Vintage Cocktail Dress $20.99 - $28.99
Everything about this dress screamins rockabilly, and vintage, I almost feel at home seeing this dress. The pattern the beauty the dress!
8.50s 60s Rockabilly Dress Vintage Polka Dots Swing Jive Dress $69.99
This dress comes in only one color and one style, but who needs something that has more than that? It's beautiful, simple and vintage
feel free to check my other pages out when you get a chance.